Tag: chrome
by BenV on Jan.21, 2018, under Software
I had a few people complain about their favorite browser showing an error such as:
"Invalid OCSP signing certificate in OCSP response. (Error code: sec_error_ocsp_invalid_signing_cert)"
Or maybe like this:

Secure Connection Failed

An error occurred during a connection to notes.benv.junerules.com. Invalid OCSP signing certificate in OCSP response. Error code: SEC_ERROR_OCSP_INVALID_SIGNING_CERT

    The page you are trying to view cannot be shown because the authenticity of the received data could not be verified.
    Please contact the website owners to inform them of this problem.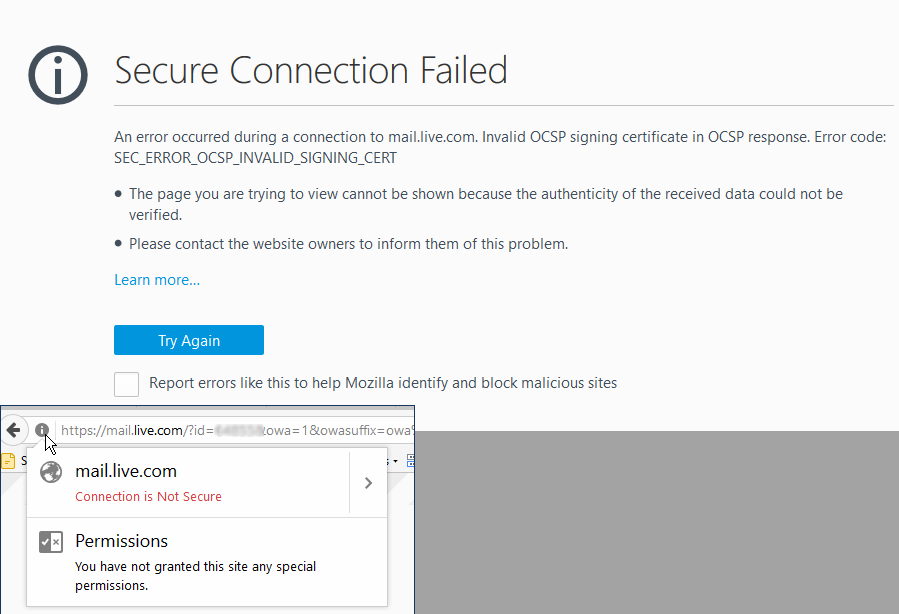 This was when they were going to a website that I host on my apache server that also serves this blog.
Knowing that my apache configuration is near perfect (*cough*) – at least, ssllabs.com gives this server at least an A rating – I wondered what was up with Firefox now.
At least, when testing the site in Google Chrome it worked fine.
Turns out that someone did the work for me:
Hanno Böck wrote a detailed post about the issue. Thanks Hanno, time to tweak some apache configuration and hope that Firefox steps up their game.
Thanks Hanno! 🙂
Leave a Comment
:apache2, chrome, firefox, ssl
more...
by BenV on Nov.21, 2009, under Fun, Software
So with all the hype around google's upcoming Chrome OS, I was getting curious what it was all about.
Linux based web stuff, open source… yeah, that's all cute, but just words. So today the option arrived to see what we're dealing with. These clowns have a download page where you can download a virtual machine image to check out a snapshot of Chrome OS. (continue reading…)
Leave a Comment
:chrome, google, virtualbox
more...